Radically Improve Your Smile
Patients with chipped, stained, or cracked teeth may feel self-conscious when speaking, smiling, or laughing. Dr. Stephen J. Malki places porcelain veneers for his New Jersey patients who wish to improve the look of their smile. By placing porcelain veneers, Dr. Malki has helped hundreds of patients regain confidence in the appearance of their teeth.
If you feel uncomfortable showing your teeth due to cosmetic imperfections, contact Malki Dental to learn about the benefits of porcelain veneers.
What are Porcelain Veneers?
Porcelain veneers are ceramic sheaths that are placed over the surface of the teeth in order to mask aesthetic flaws. Dr. Malki uses these coverings to alter the shape, size, or color of the teeth. Veneers can be placed on a single tooth or multiple teeth to close small gaps or revamp an entire smile. Porcelain veneers are indistinguishable from natural teeth, so they blend in beautifully and naturally.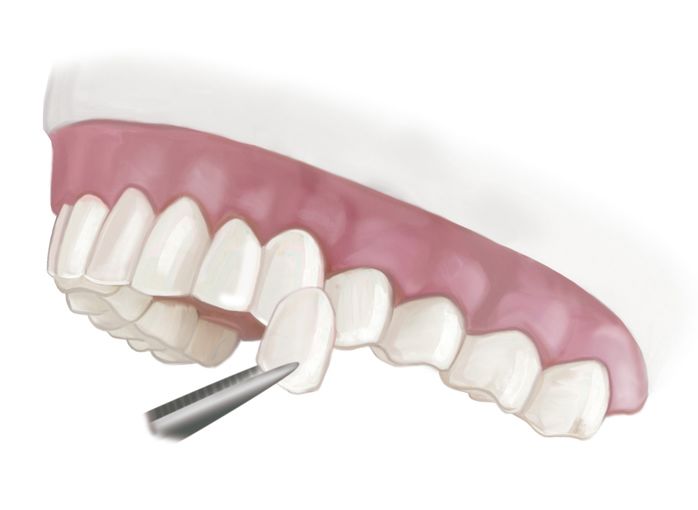 Patients who visit Malki Dental can have porcelain veneers fitted and placed in two convenient office visits. The first visit is an opportunity for patients to discuss their oral health and cosmetic goals. Dr. Malki will then perform a thorough oral examination, which may include digital X-rays, and prepare the teeth for the placement of veneers. Dr. Malki will take an impression of the teeth that will be sent to a qualified dental lab and referenced during the creation of the custom veneers. Patients will be fitted with temporary restorations while the veneers are being crafted, which typically takes about two weeks. When patients return to our office Dr. Malki firmly bonds the veneers to the surface of the teeth using special cement, ensuring a snug yet comfortable fit. Patients happily leave our office with a dramatically improved smile.
Veneers & Crowns Perfect Your Smile
Benefits of Porcelain Veneers
Porcelain veneers provide a number of cosmetic and functional benefits. The primary reason that many of our New Jersey patients have porcelain veneers placed is to transform the look of the teeth by camouflaging chips, cracks or stains. In addition, porcelain veneers can be used to close small gaps in between the teeth; not only do veneers create a uniform, even set of teeth, but they can improve the bite, preventing other oral health complications. Because porcelain closely resembles natural tooth enamel, friends and family will not be able to tell that a patient has had veneers placed. Finally, porcelain veneers provide long-lasting results. With just one visit to Dr. Malki's office, patients can enjoy the benefits of veneers for up to 15 years.
Learn More about Porcelain Veneers
If you are interested in improving the appearance of your smile through the placement of porcelain veneers, contact Malki Dental today. We are pleased to serve patients from the Bergen County, New Jersey, including River Edge, Paramus, and Oradell.