All-on-4® for Bone Atrophy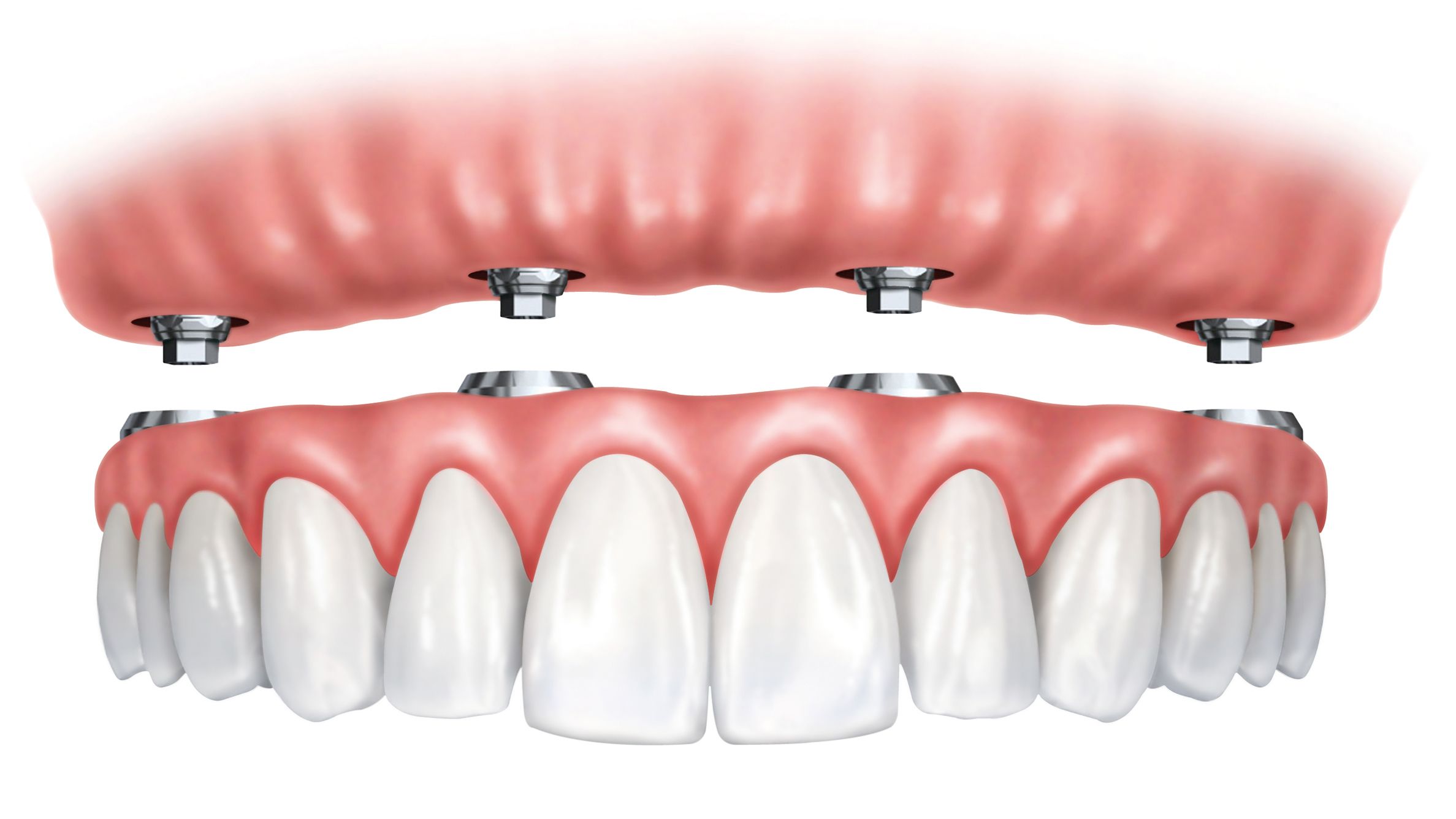 All-on-4® dental implants offer many benefits over traditional dentures and alternative prosthetics. During your visit to Malki Dental in Bergen County, NJ, Dr. Stephen J. Malki will determine if you have adequate jawbone density for dental implants.
One benefit of All-on-4 dental implants is that the restorative treatment uses fewer implants than other implant-supported dentures, meaning that patients who have experienced jawbone recession may be able to avoid to need for bone grafting.
Here, you can learn more about All-on-4 for bone atrophy.
Causes of Jawbone Recession
The part of the jawbone that supports the teeth is called the alveolar bone. There are many factors that can cause jawbone atrophy. One of the most common causes that we see at our Bergen County office is tooth loss. Natural tooth roots stimulate jawbone growth and regeneration.
If a tooth is lost or extracted, the jawbone surrounding the missing teeth will recede with time. This is one factor that causes the "caved-in" appearance of many elderly patients' cheeks.
One benefit of undergoing dental implant placement is the preservation of jawbone tissue because the implant posts stimulate the alveolar process as natural tooth roots do.
Other causes of jawbone atrophy include:
Periodontal disease
Trauma
Osteoporosis
Tobacco use
Advanced age
Developmental deformities
Genetic factors
Benefits of All-on-4 for Patients Who Have Experienced Bone Atrophy
During your exam at our Bergen County dental practice, Dr. Malki will carefully examine your jawbones and sinuses to determine if you have jawbone atrophy. If you have experienced jawbone recession, some implant-supported prosthetics may require you to undergo bone grafting to gain candidacy for implant surgery. Many patients can forgo bone grafting with the All-on-4 method.
The All-on-4 method uses four implants that are placed at an angle. This process maximizes contact with existing jawbone tissue.
The All-on-4 method uses fewer implants and preparatory procedures than alternative implant-retained prosthetics, making it a lower-cost treatment option.
After your four dental implants have been placed, a high-quality temporary denture will be attached to the implants.
Regain Natural Chewing and Speech Function with All-on-4 Dental Implants
You do not have to live with the negative effects of edentulism. An entire arch of missing teeth can negatively impact your comfort, health, and self-esteem. Jawbone recession is no longer a barrier to receiving implant-retained dentures, thanks to the All-on-4 approach.
You can trust the health of your smile to Dr. Malki, who has earned trust from many satisfied patients. Dr. Malki uses the latest technologies while adhering to high standards of patient care.
If you have been told that you do not qualify for dental implants, we welcome you to contact Dr. Malki and our skilled staff in Bergen County, NJ. You can contact our office online or call us at (201) 646-0800.
Related to This