If you are missing most or all of your teeth, it may be difficult to eat and embarrassing to smile.
A set of lifelike dentures is one of the most reliable, immediate options available for restoring your smile.
At Malki Dental in Bergen County, NJ, we offer traditional and implant-supported dentures for patients with extensive tooth loss.
Read Our 5-Star Reviews

"Dr. Malki Has a Great Team"
Malki Dental is the place to be for all your needs! As a person who has been very hesitant about going to the dentist, this team dispels any fear that anyone may have. From the consultation all the way through completion of any services....the entire staff is so warm, and welcoming. They truly are passionate and love what they do! Dr. Malki has a great team; Dr. Amir is the man!!! I cannot say enough about his bedside manner, the wealth of information that he provides, and care that he gives to each patient. Love love love
View on Google
Dr Malki has been my dentist and my children's dentist and now my granddaughters dentist. Always a pleasure seeing him. I held off going post COVID-19 until today. I'm writing to tell everyone there is nothing to be nervous about. His office has top of the line air filtration machines in all the rooms. Staff masked. New air suction machine while work done on teeth. Disposable one time use covers and gowns. He also has a new dental hygienist named Jackie who has a very gentle touch in teeth cleaning. Highly recommend her. Don't postpone any longer.
View on Google
Contact Our Dental Practice

Tooth loss affects both the function and appearance of your smile. Dentures can combat these effects, improving your speech, ability to eat, and confidence. Further, for patients on a budget, traditional dentures are often the least expensive solution for tooth loss.
If you are missing most or all of your teeth, our dentist offers a number of effective solutions. Contact our dentistry practice online to ask a question or request a consultation. We serve patients from Paramus and other areas of Bergen County from our River Edge, NJ, office. You can also reach us by phone:
Replace All of Your Teeth at Once
"We never recommend implants or dentures unless it's necessary."

Dr. Stephen J. Malki
Types of Dentures

When deciding between dentures, it is important to keep several factors in mind, including the extent of your tooth loss, the overall cost of treatment, and your lifestyle. Dr. Malki can explain the benefits of each option and recommend the one best suited to you. There are a few different types of dentures, including:

Full Dentures
A complete denture replaces an entire arch of missing teeth in the upper or lower jaw. An upper denture covers the roof of your mouth and teeth, and the lower one is shaped to cover just the teeth. The end result is restored oral function, and the appearance that your natural teeth are still in place.

Partial Dentures
A partial denture consists of an acrylic, gum-colored base, artificial teeth, and metal hooks to hold the appliance in place. Partials are a removable alternative to bridges held in place with crowns, and work well for patients whose missing teeth are not next to one another.
Implant-Supported Dentures
Implant-supported dentures are prosthetic teeth that are permanently affixed to dental implants. The implants are surgically placed in the jawbone in strategic locations, and the dentures attach to the implants with a ball-and-socket connector. They can replace an entire arch of missing teeth in the upper or lower jaw, or both.

Traditional Denture Process

Over time, changes to the gums and dental arch necessitate denture realignment. We perform denture repair to make sure your dentures function and look as good as possible.
Implant-Supported Dentures Treatment

With standard dental implants, Dr. Malki must place up to six implants in the upper or lower jaw to support a full denture.

Implant-Supported Dentures Questions

How Many Implants Will I Need?

Some patients may not require as many as six dental implants and can instead achieve their goals with only four implant posts. During your consultation at our dentistry practice serving River Edge, NJ, Paramus, NJ, and other areas of Bergen County, NJ, our dentist will determine how many implants need to be placed.
Can I Wear My Current Denture While I Heal?

In some cases, your current dentures can be worn while you heal from dental implant surgery. If, however, Dr. Malki determines that your current denture is unsuitable or will hinder the healing process, he may be able to provide a temporary restoration for you to wear for a couple of weeks until he determines that you can wear your dentures.
How Long Do Dentures Last?

With proper care, your dentures may last 10 years or more. Dental implants can last a lifetime. To extend the lifespan of all restorations, be sure to clean your dentures, any remaining teeth, and gums as directed. It is also important to visit the dentist regularly.
Dr. Malki is the best! We have had fillings, cleanings, bonding all performed with expertise and speed. Office is very clean and professional. Even nervous patients (like my teenager) feel comfortable in his chair. Highly recommend!
View on Google
Dr. Malki is great. Appointments are always on time, It is clear that Dr. Malki genuinely cares for his patients. Unlike some medical practitioners who seem to be only care about making money off of the patients, up-selling them unnecessary procedures, Dr. Malki is honest, sincere, and an excellent dentist, and human being. I highly recommend Dr. Malki to everyone.
View on Google
Malki Dental
Puts Patients First
We Have the Right Dentures for You
Your oral health is incredibly important to your overall health and your quality of life. And because no two patients' needs are the same, we believe versatile dental solutions are absolutely essential.
From partial and full traditional dentures to dental-implant supported solutions, Dr. Malki is prepared to assess your oral health and take note of your goals to give you the restoration that will benefit your health, your appearance, and your confidence.
You deserve customized care, and that's what you can expect to receive from Dr. Malki and his compassionate team. To find out which denture solution can meet your needs and goals, book a consultation at our Bergen County, NJ, dental office. You can complete our convenient appointment request form or call:
Smile Confidently Again
With Dentures From Malki Dental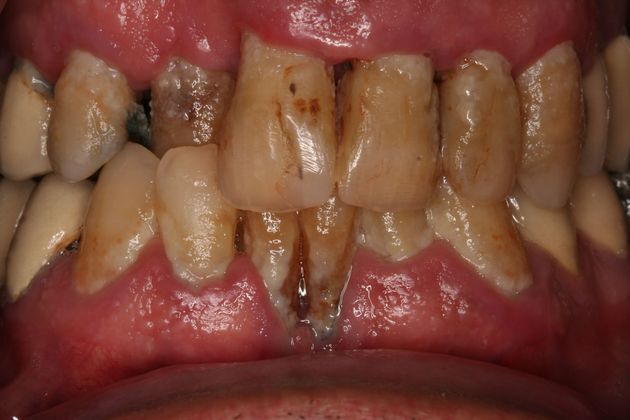 Bergen County Patients
Rely on Us for Happy, Healthy Smiles
Dr Malki and the team are amazing. I've never had such a comfortable and happy experience with any dentist office. Dr Malki is very thorough, professional, and kind. Explains everything and involves you in your care. I'd recommend Dr Malki to anyone. Id never go to anyone else!!!
View on Google
The rave reviews of Dr. Malki's staff and facilities are well deserved, but his skills don't get enough recognition. I'm a diabetic, Dr. Malki performed an all on 4 implant procedure on my lower jaw and it was virtually pain free. Dr. Malki is simple the best.
View on Google
Financing Is Available
At Our Bergen County, NJ, Office
In addition to accepting insurance, we also accept CareCredit®. This third-party lender offers low-interest financing that can allow you to pay for your dentures and other dental treatments in affordable monthly installments. Our staff will gladly help you apply for CareCredit financing.