Do discolored, misaligned, or cracked teeth lead to feelings of self-consciousness when it comes time to smile?
Cosmetic dentistry treatments from Malki Dental in River Edge, NJ, can improve the appearance of your smile and boost your self-confidence.
Learn how our cosmetic dentist, Stephen Malki, improves the lives and smiles of patients throughout Bergen County.
Ready to Rejuvenate Your Smile?
Schedule an Appointment Today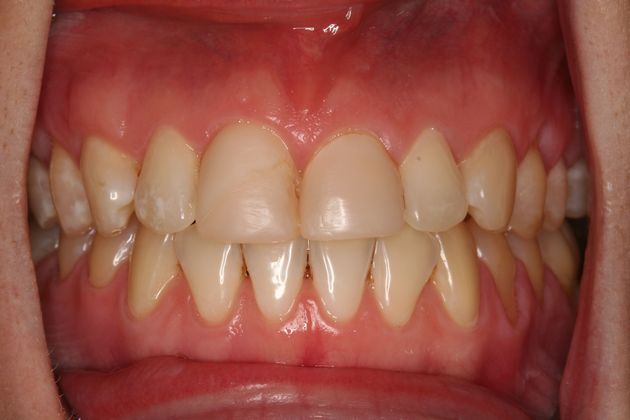 5-Star Reviews From Our Patients
"I found the dentist of my dreams."
Malki Dental is the place to be for all your needs! As a person who has been very hesitant about going to the dentist, this team dispels any fear that anyone may have. From the consultation all the way through completion of any services....the entire staff is so warm, and welcoming. They truly are passionate and love what they do! Dr. Malki has a great team; Dr. Amir is the man!!! I cannot say enough about his bedside manner, the wealth of information that he provides, and care that he gives to each patient. Love love love
View on Google
Scared of the dentist?? Stop right here. Dr. James Amir is your new dentist.. Let me just start by saying it takes me a lot to get to the dentist because of my tremendous fear of them. This time 7 years from my last root canal, I needed another root canal which I didn't know till I sat down with the amazing Dr. James Amir. His energy is amazing, his bedside manner is calm and caring. I have never been to a dentist where I felt so relaxed. The procedure went well and I will be back to finish all my dental work now that I found the dentist of my dreams.
View on Google
Reviews From Our Smiling Patients
"The definition of a superb professional."
Dr Malki has been my dentist and my children's dentist and now my granddaughters dentist. Always a pleasure seeing him. I held off going post COVID-19 until today. I'm writing to tell everyone there is nothing to be nervous about. His office has top of the line air filtration machines in all the rooms. Staff masked. New air suction machine while work done on teeth. Disposable one time use covers and gowns. He also has a new dental hygienist named Jackie who has a very gentle touch in teeth cleaning. Highly recommend her. Don't postpone any longer.
View on Google
My father was a dentist, and I have been to many dentists over the years, but I have to say my experience with Dr Malki was extraordinary. He was tremendously competent, quick at diagnosis, unbelievably fast at treatment, and the entire experience was painless. I am used to waiting endlessly at all doctor and dentist appointments, but all my visits happened within 5 minutes of the appointed time and were done in less than half the time I expected. I cannot recommend Dr. Malki too highly. The definition of a superb professional.
View on Google